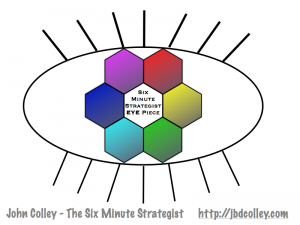 My thanks to Mashable for this concise list of Twitter accounts which should be on every start-ups Twitter list.
When I read the post I thought it would be a good test of my own Twitter strategy to see who I am following.
These are the accounts I was already following; I have tried to tag their name with their website and provided a link through to their Twitter account in their Twitter name so that you can follow them if you wish.
Mark Suster – @msuster – Mark also presents the This Week in Venture Capital Podcast of which I am a great fan.
Jeff Bussgang – @bussgang - Jeff has written a great book on venture capital called Mastering the VC Game which I briefly reviewed on 10th October in an Eye Piece
I was not following these guys:
So my score is only 3 out of 9 but I have followed them now.  I hope you find this easy to follow if you want to benefit from the knowledge and information they share.  I find Twitter a great source of information and I recommend you go over to the Twitter streams of these guys – put them in a list – and then see what they are talking about.  I am sure you will learn something useful.
Who do you follow and who would you recommend to Entrepreneurs looking to widen their Twitter list?  Leave a comment or send me an email.
If you like this please RT.  If you would like to receive more from me, The Six Minute Strategist, please subscribe and join my mailing list.  You can comment below or email me at john[at]jbdcolley[dot]com.