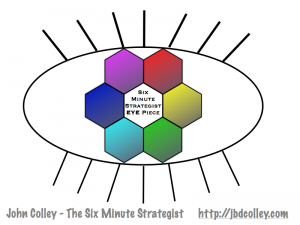 This is an update on Google's latest announcement on how they are changing how they provide search referral data. – A bit technical I know but please stick with me here.
Part of the purpose of this daily post is to bring to your attention key articles and developments that I come across in my network. Curation as well as Creation.  So I am indebted to Trent Dyrsmid over at Online Income Lab who brought this to my attention in his post entitled Google Doing No Evil? Really?.
Let me explain the essence of the change.  If you are monitoring your organic search results for the keywords used to find your site, this data will no longer be provided.  If however, you are running an adwords campaign – i.e. paying Google, you will be able to see which keywords were typed into the search request that led to someone finding your site.  This just made it more difficult to optimise your organic search in Google and to know which keywords are working best for your site.
Aaron Wheeler over at SEOMoz has posted an excellent 1o minute video explaining this in more detail and I have embedded it here for you to follow if you would like a more technical explanation.
Aaron references an article by Ian Lurie of Internet Marketing Company Portent, which clearly explains why this is not a good thing for WhiteHat Search Engine Marketers. I have linked to that post if you would like to read it.
Why is this important?  If you believe that your website is an important part of your overall marketing effort, you should be ensuring that you optimise your site for Search Engines and you should have some target keywords for which you are trying to rank.  This is now more difficult because of this change by Google.  We can only hope that the uproar caused will lead them to reverse this decision.  Watch this space!
If you like this please RT.  If you would like to receive more from me, The Six Minute Strategist, please subscribe and join my mailing list.  You can comment below or email me at john[at]jbdcolley[dot]com.  Please also go over to iTunes and you can subscribe to the "Conversation with the Six Minute Strategist".  Thanks for joining the Conversation, see you tomorrow.