Podcast: Play in new window | Download | Embed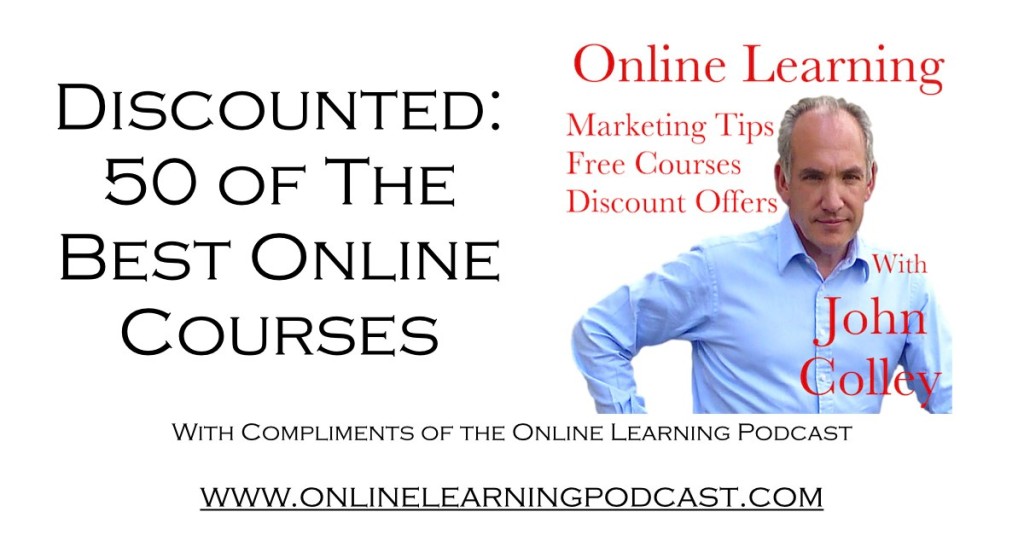 What to Expect from the Online Learning Podcast!
Welcome to this, the first edition of the Online Learning Podcast
You can Listen to the Podcast on Udemy by going to https://www.udemy.com/online-learning-podcast/ or simply clicking on the link.
Don't Miss An Episode!  Subscribe Below:
Using something Else?  Copy this Address:  
http://jbdcolley.com/olpfeed
In this Episode, I introduce my new Podcast and tell you a little about what to expect in coming episodes. This includes:
What is Online Learning?
Where do you get your Courses from? www.udemy.com
Who is the Podcast for?  Course Creators and Course Takers – Teachers and Students
How will the Podcast Episodes be structured?
Marketing Tip of the Week
Course Creator Interview, including a Spotlight Segment focusing on one course created by the interviewee.  This will also include an exclusive discount to the Spotlight Course through a Coupon Code.
Free Course of the Week:  Great free Courses which you can take without paying anything!
I also take the opportunity to introduce myself and tell you a little about what I have been doing recently.