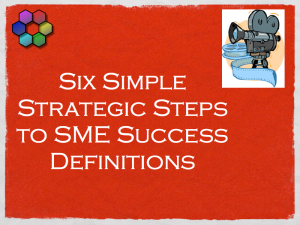 Before I start to set out the parts of the Six Steps Programme, I thought it would be helpful to make you a little video setting out a brief definition of each of the Six Simple Strategic Steps to help you understand how they all hang together.
Here is that video…

If you would like to know more about my Seminar Programme, please email me at jbdcolley[at]aol.com and I look forward to discussing your business requirements.
Tomorrow I will set out the first three of the Six Steps and introduce you to more of the Programme content.
Thank you for Joining the Conversation.