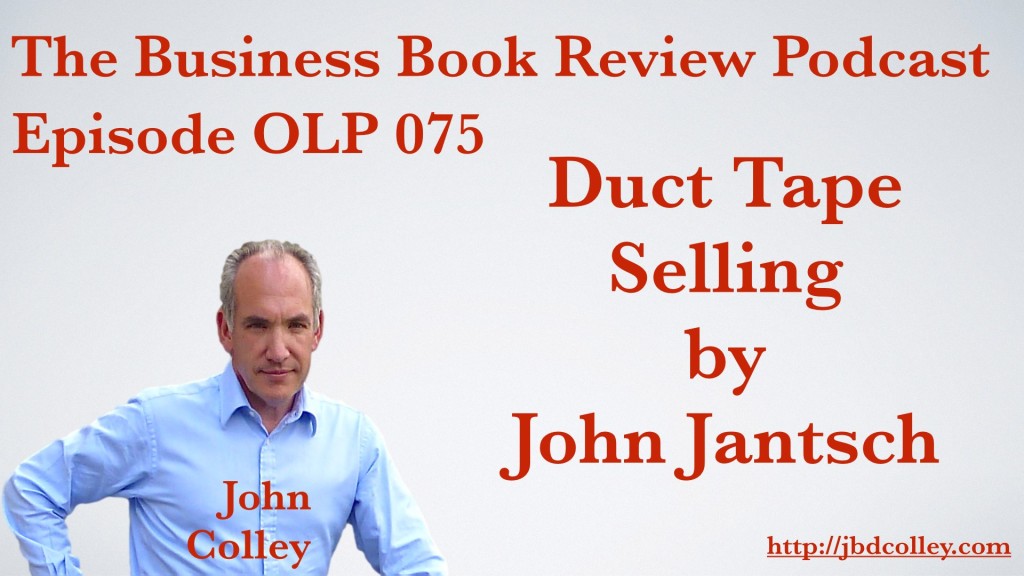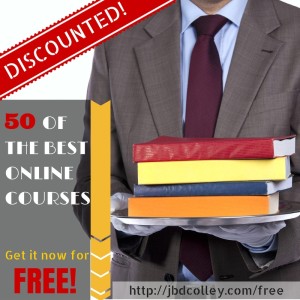 I have compiled 50 of the Best Online Courses from my Online Learning Podcast Interviewees and included Links and Discounts to all of them in this Free eBook – I hope you find a Course to help you!  Don't forget when the Coupons are Gone, they are Gone!
Business Book Review
Every Monday I read you an excerpt (normally the Introduction or first chapter from the reviewed Book – So that you don't have to.  Listen to me as I help the Author explain the premise for his book so that you can decide if it is for you.  This is always done with written permission from the Author and/or Publisher of the book.
If you would like me to review your book – email me: john[at]jbdcolley[dot]com
Featured Book: Duct Tape Selling – Think Like a Marketer, Sell Like a Superstar, by John Jantsch
The art of selling has evolved tremendously over the last few years. Today's hectic pace demands that sales professionals rethink their strategies and practices. They must attract, teach, convert, serve, and measure while developing an individual brand that stands for trust and expertise.
Now the popular author of Duct Tape Marketing teaches sales professionals how to apply the tactics of traditional marketing to their daily work. In Duct Tape Selling, salespeople will learn how to develop a marketing-based system to dramatically increase their effectiveness, stand above their competitors, and add value to their customer relationships.
Jantsch flips the traditional business model—where marketers owned the message while sellers owned the relationships—on its head. These days, he argues, marketers must get better at relationships and sales must perfect the message and delivery.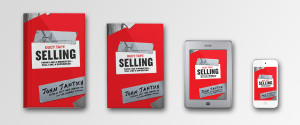 Author: John Jantsch

You can find out more at John's website for the book below.
Website:  http://ducttapeselling.com
Buy your Copy from Amazon Today
You can purchase your copy of Duct Tape Selling direct from Amazon using the (affiliate) links below:
For Amazon US – click on this link: https://jbdcolley.com/ducttapeus
For Amazon UK – click on this link: https://jbdcolley.com/ducttapeuk
Audible Trial
You can find out more about the 30 day trial with Audible by going to  http://www.audible.com/olp
I need your help!
If you haven't already, I would love if you could be amazing and take a minute to leave a quick rating and review of the podcast on iTunes by clicking on the link below. It's the most amazing way to help the show grow and reach more people!
Leave a Review for the Online Learning Podcast on iTunes by clicking on this link
Don't Miss An Episode!  Subscribe Below:

Using something Else?  Copy this Address:  https://jbdcolley.com/olpfeed or https://jbdcolley.com/feed/podcast/?wpmfeedkey=1;e975168c39a63e2f7befd9ba8758bf9e
*** Full Disclosure: these are affiliate links.  If you click on this link, you will not pay any more (you still get the full discount) but I will earn a Commission.  If you do buy a course, please email me at john[at]jbdcolley[dot]com and tell me about it.  I would love to thank you personnally for supporting The Online Learning Podcast! Don't forget you can still access the Course and the discount without going through the Affiliate Scheme by simply searching for the Course on Udemy and using the Coupon Code at Checkout in the normal way.  If you do this, Udemy will receive their normal commission and the Course Creator will get the whole of the balance. It is entirely up to you 🙂