This week's Influencer Interview is with Simon Knapp the host of the Cherished Ideas Podcast.  Simon actually asked to interview me, which is what happened but I thought the exchange of ideas would be helpful to the Online Learning Podcast Community and so I am delighted to be sharing it with you.  Simon is passionate about independent entrepreneurs and freelancers and this certainly comes across in our discussion and on the Cherished Ideas Podcast.  We have a really fun discussion and share some important and helpful points and ideas.
Influencer Interview: Simon Knapp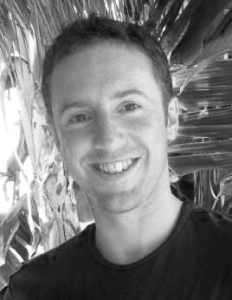 In this Interview We Cover:
Simon asks me about the Scottish Independence Referendum
We talk about moving from the Army to Civilian life and the culture shock that ensued
I explain a little about my move out of the Corporate World to the world of the Investment Banking Boutique
I Share how I came to start blogging and why
Simon shares his passion for independence and freelancers – which he expresses through his website and his podcast
We discuss our mutual passion for Online Learning
We discuss Chris Ducker's great book, Virtual Freedom – find out more about Chris at http://www.chrisducker.com
We talk about the hows and whys of the Online Learning Podcast and why the three weekly episodes are different and what they try to cover
We discuss the opportunities to be found on Udemy and on Skillfeed, two market places for great course and wonderful sites to go to acquire new skills and knowledge
Find Out More
You can find out more about Simon by going to http://cherishedideaspodcast.com
Don't forget to subscribe to the Cherished Ideas Podcast in iTunes which you can find here – https://itunes.apple.com/gb/podcast/cherished-ideas-podcast-podcast/id899006806?mt=2
Please make sure you leave Simon a 5 Star Rating and a Review for his podcast on iTunes when you subscribe!