Podcast: Play in new window | Download | Embed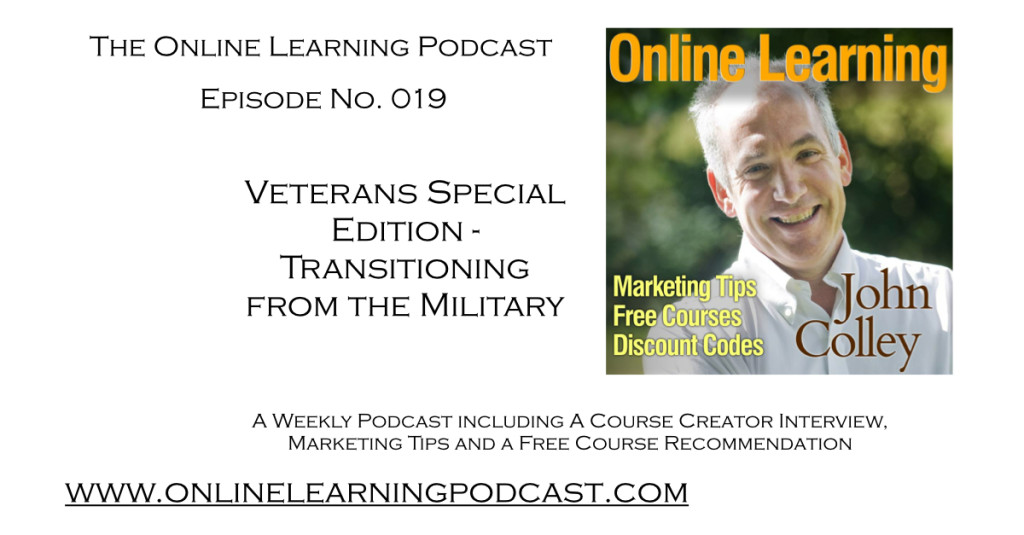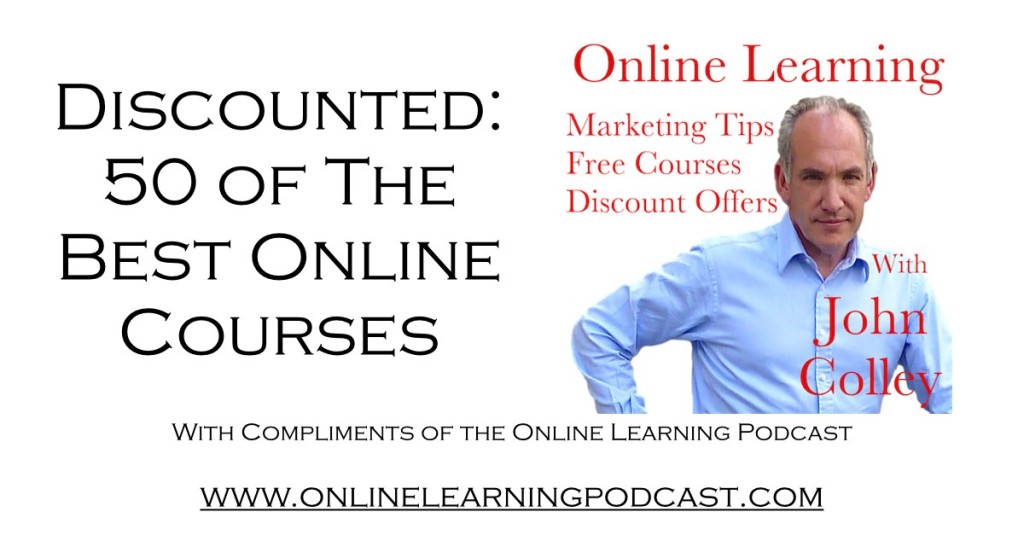 Veterans Special Edition – 12 Free Udemy Courses aimed at helping Military Veterans make the transition from the Military to Civilian Life
In this Special Episode I am dedicating the content to our Veterans and bring them (and you) 12 Free Udemy Courses which I think can help in the preparation for Civilian Life.
Of course, if you are about to leave school, graduate, or want to learn more about business, these courses will suit you too!
There are NO affiliate links of any kind in this Episode.
Don't Miss An Episode!  Subscribe Below:
Using something Else?  Copy this Address:  
https://jbdcolley.com/olpfeed or https://jbdcolley.com/feed/podcast/?wpmfeedkey=1;e975168c39a63e2f7befd9ba8758bf9e
I
n this Week's Episode: 12 Free Courses in 4 Modules
Self Marketing
1. Mastering Your Resume Made Easy – Teachucomp
2. How to Prepare for an Interview – Andrew Pyle
3. How to Negotiate Salary – Jim Hopkinson
Finance and Numeracy
4.  Financial Statements Made Easy – Alex Glassey
5.  Accounting in 60 Minutes – Professor Vincent Turner
6. Excel – Basic Excel Course – EDU CBA
Business Strategy
7. Foundations of Business Strategy  – Professor Michael Lenox
8. Entrepreneurship from Idea to Launch – Dr Jeff Cornwall
9. 21 Principles of 21st Century Leadership – Adepicos Leadership Training
Operations
10. Operations Management – Professor Gad Allon
11. Prince2 Foundation Introduction – Frank Turley
12. Project Management – Martin Vanderheiden
Special Bonus – Seven Business Books You Should Not Miss
(Links to Amazon.com)
The Instant MBA – Nicolas Bate
The Personal MBA – Josh Kaufman
Are You Smart Enough To Work At Google? William Poundstone
Secrets of Power Negotiating – Roger Dawson
Mastering the VC Game – Jeffery Bussgang
You can find out more about Online Courses at www.Udemy.com
Check Out My Courses by Clicking on the Links Below
iTunes Rating and Review
If you like this Podcast, please consider going to iTunes and leaving us a rating (5 Star if you think we are worth it) and a comment as this makes a HUGE difference  to us on iTunes.  If you do leave me a 5 Star Rating, email me john[at]jbdcolley[dot]com and I will send you a free coupon for my Udemy Course, Entrepreneurs Guide: An Introduction to Startups!