Podcast: Play in new window | Download | Embed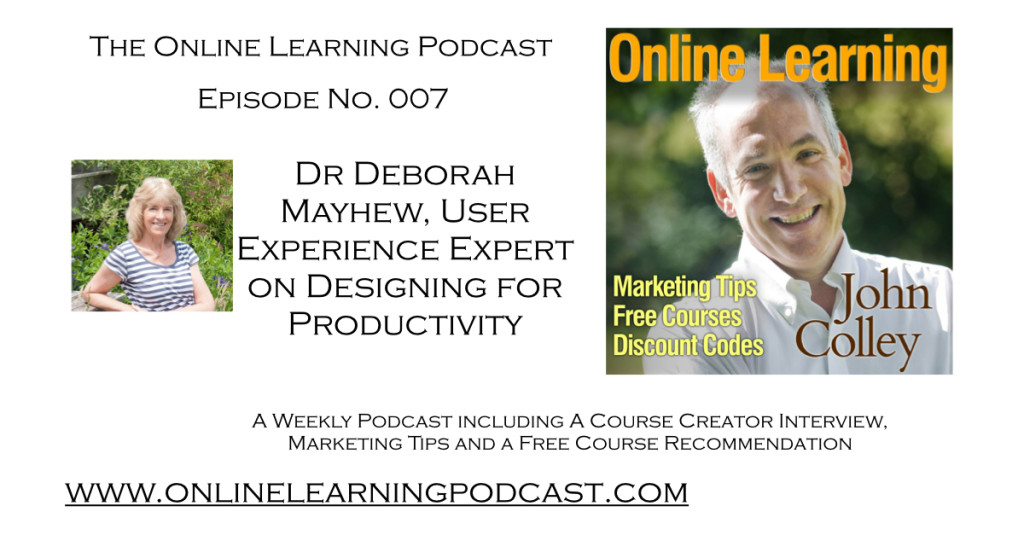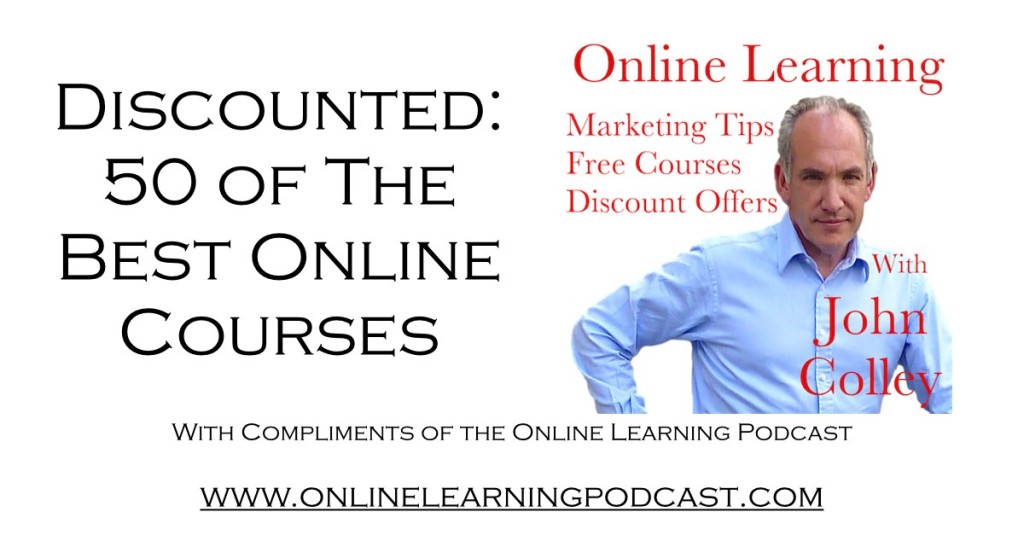 Dr Deborah Mayhew, User Experience Expert on the importance of the User Experience in Design
In this Episode I have a great Interview with Dr Deborah Mayhew, co-founder and CEO of The Online User eXperience Institute (OUXI) is an internationally recognized consultant, author, teacher and speaker on engineering and designing for software and web user experience.  We have an in-depth discussion about the importance of ease of use and ease of learning in all types of design.
Don't Miss An Episode!  Subscribe Below: 
Using something Else?  Copy this Address:  
https://jbdcolley.com/olpfeed or https://jbdcolley.com/feed/podcast/?wpmfeedkey=1;e975168c39a63e2f7befd9ba8758bf9e
In this Week's Episode:
Interview: Dr Deborah Mayhew
Spotlight Course: Designing for Productivity in the User eXperience – Normally $199 – you can purchase for $149 (25% off) by following this link
Discount Code: OLPCOLLEYPOD
Category: Technology
Udemy Course Link: https://www.udemy.com/designing-for-productivity-in-the-user-experience
Other Udemy Courses:
Web Usability Made Simple $199 – Purchase for $25 by following this link or go to Udemy directly and use OLPCOLLEYPOD
Introduction to Web and eCommerce User eXperience Design – Free
Contact Details:  You can find out more about Deborah by visiting her website at http://drdeb.vineyard.net/ and you can email her directly at drdeb[at]vineyard[dot]net.
Marketing Tip of the Week:  In this weeks marketing tip, we discuss the vital importance of building your own email list of student contacts by using an email sign up on your Course page.  This is vital to develop your student relationships especially as the third party eLearning platforms will prevent you from obtaining your students email addresses.  This is understandable as they do not want you to disintermediate them.  I recommend aWeber which is the service I use and you can get started with aWeber by clicking on the link below.  As an alternative you can find the Mail Chimp Service here: http://mailchimp.com

Can You Have More Sales, Too?
Helping over 120,000+ businesses like yours raise profits and build customer relationships using AWeber's opt-in email marketing software for over 10 years.
Free Course of the Week:  This week we are recommending eCommerce Basics for your New Business by Mrs Lacey Powers who is one of Home Base Learning Institute's senior educators.  This course introduces the student to the concept of e-commerce as it can be practiced in an online store.  The student is shown several recommended tasks to consider before venturing into the world of e-commerce.

Check Out My Courses by Clicking on the Links Below
*** Full Disclosure: these are affiliate links.  If you click on this link, you will not pay any more (you still get the full discount) but I will earn a Commission.  If you do buy a course, please email me at john[at]jbdcolley[dot]com and tell me about it.  I would love to thank you personnally for supporting The Online Learning Podcast! Don't forget you can still access the Course and the discount without going through the Affiliate Scheme by simply searching for the Course on Udemy and using the Coupon Code at Checkout in the normal way.  If you do this, Udemy will receive their normal commission and the Course Creator will get the whole of the balance. It is entirely up to you 🙂
You can find out more about Online Courses at www.Udemy.com
iTunes Rating and Review
If you like this Podcast, please consider going to iTunes and leaving us a rating (5 Star if you think we are worth it) and a comment as this makes a HUGE difference  to us on iTunes.  If you do leave me a 5 Star Rating, email me john[at]jbdcolley[dot]com and I will send you a free coupon for my Udemy Course, Entrepreneurs Guide: An Introduction to Startups!