Podcast: Play in new window | Download | Embed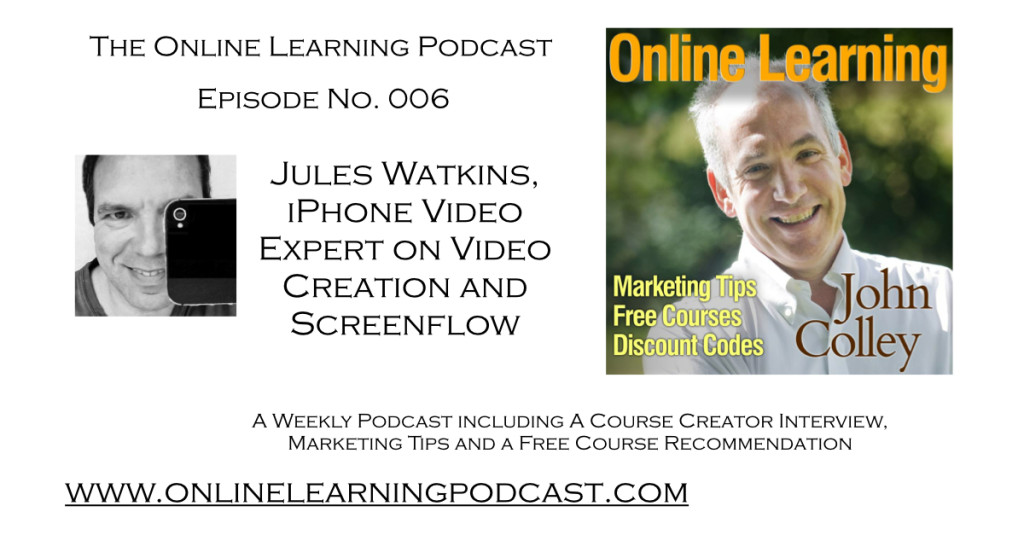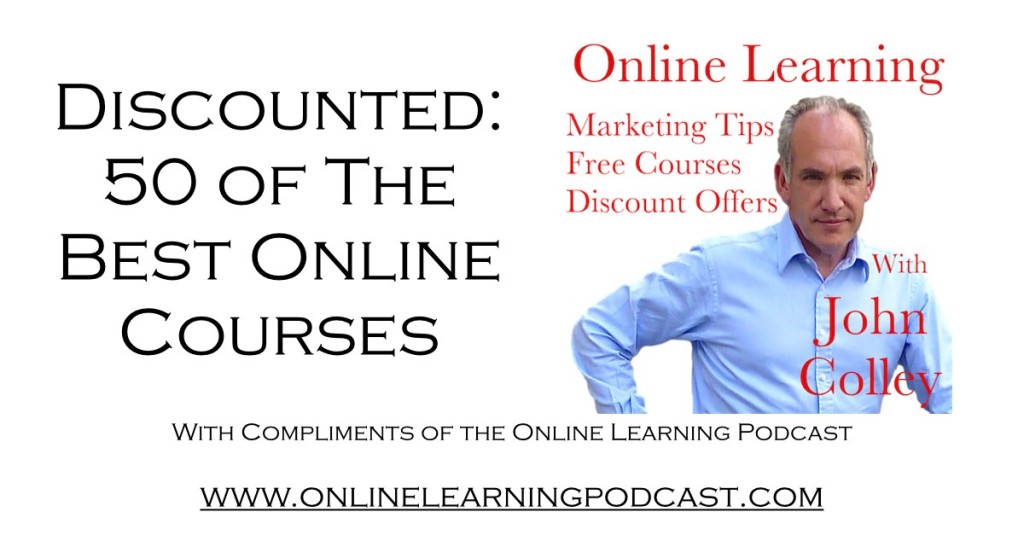 Jules Watkins, iVideo Hero, on the transition from TV Producer to online iPhone Video Expert
In this Episode I have a great Interview with the iPhone Video Hero, Jules Watkins who talks about his transition from TV Producer to online iPhone Video expert.
Don't Miss An Episode!  Subscribe Below: 
Using something Else?  Copy this Address:  
https://jbdcolley.com/olpfeed or https://jbdcolley.com/feed/podcast/?wpmfeedkey=1;e975168c39a63e2f7befd9ba8758bf9e
In this Week's Episode:
Interview: Jules Watkins talks about how he successfully made the transition from TV Producer "Gun for Hire" to living the Laptop Lifestyle.  He discusses his iPhone Video Hero Course and his associated Screenflow Course.  While he is not currently offering any discounts to his courses, these are both comprehensive, 5 Star Courses which will definitely take you forward with your video making.  Both Courses are $97.00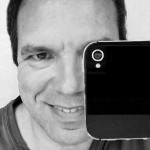 Spotlight Course: iPhone Video Hero

Direct Link: 001.309.myftpupload.com/iphone
Category: Photography
Udemy Course Link: n/a – Jules currently is hosting his Courses on his own site.
Other Courses: Screenflow Hero – https://jbdcolley.com/screenflow
Contact Details:  You can find out more about Jules at http://ivideohero.com
Marketing Tip of the Week: In this week's marketing tip, I suggest ways to use Coupon Sites to enable you to drive more traffic to your Course site.
Free Course of the Week:  This week free Course recommendation is entitled "Adding an iPhone & iPad to your Photography Workflow by Scott Wyden Kivowitz, which will show you how to make the most of your iPhone and iPad when creating your next Photography Projects.
Check Out My Courses by Clicking on the Links Below
*** Full Disclosure: these are affiliate links.  If you click on this link, you will not pay any more (you still get the full discount) but I will earn a Commission.  If you do buy a course, please email me at john[at]jbdcolley[dot]com and tell me about it.  I would love to thank you personnally for supporting The Online Learning Podcast! Don't forget you can still access the Course and the discount without going through the Affiliate Scheme by simply searching for the Course on Udemy and using the Coupon Code at Checkout in the normal way.  If you do this, Udemy will receive their normal commission and the Course Creator will get the whole of the balance. It is entirely up to you 🙂
You can find out more about Online Courses at www.Udemy.com
iTunes Rating and Review
If you like this Podcast, please consider going to iTunes and leaving us a rating (5 Star if you think we are worth it) and a comment as this makes a HUGE difference  to us on iTunes.  If you do leave me a 5 Star Rating, email me john[at]jbdcolley[dot]com and I will send you a free coupon for my Udemy Course, Entrepreneurs Guide: An Introduction to Startups!