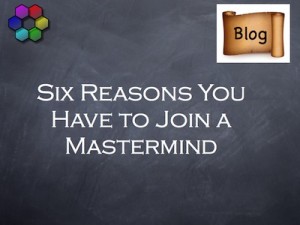 How can you get a fresh perspective and new ideas for your business with confidentiality assured?
The Answer: Join a Mastermind Group
This week I had the great pleasure and privilege to spend a day on the company of a diverse and stimulating group of business people led by Chris Ducker.
If you don't know Chris, visit ChrisDucker.com and then go an subscribe to his podcast on iTunes.  Chris is a successful entrepreneur, blogger and Podcaster and, I am sure, by this time next year, New York Times best selling author (no pressure, Chris!).  Before we start, take a look at this short video in which Chris explains why he finds Mastermind Group so valuable.
I want to share with you my experience of the day and why I learned so much and am now hugely enthusiastic about Mastermind Groups.  Here are Six Reasons YOU have to join a Mastermind. [Read more…]