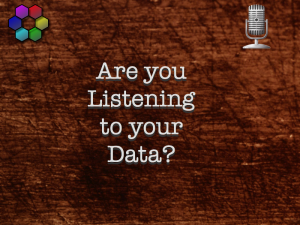 Do you find managing the information in your business a Challenge?
Are you coping with Big Data issues?
Do you know what Big Data is?
Chris Stanley is a Senior Director at Virtusa, the information technology services company, and he was speaking at a recent Talend Conference on Big Data.
I am grateful to Chris for allowing me to record his presentation and share his slide deck.

The accompanying slidedeck to Chris's presentation is below and can be read in conjunction with his presentation. You can find the full transcript of the presentation on Slideshare, click on this link.
Full Disclosure: I have no financial arrangements of any kind with either Virtusa or Talend.  These presentation are shared with you for their information benefit alone.
The audio quality is a result of my recording the presentation with my digital recorder while sitting in the audience and is entirely down to me.  I hope it does not spoil your enjoyment of the presentation.
If you have any comments, please leave them below or email at jbdcolley[at]aol[dot]com.
Thank you, as ever, for joining the Conversation.